Surprise Me GIRL
$

22.00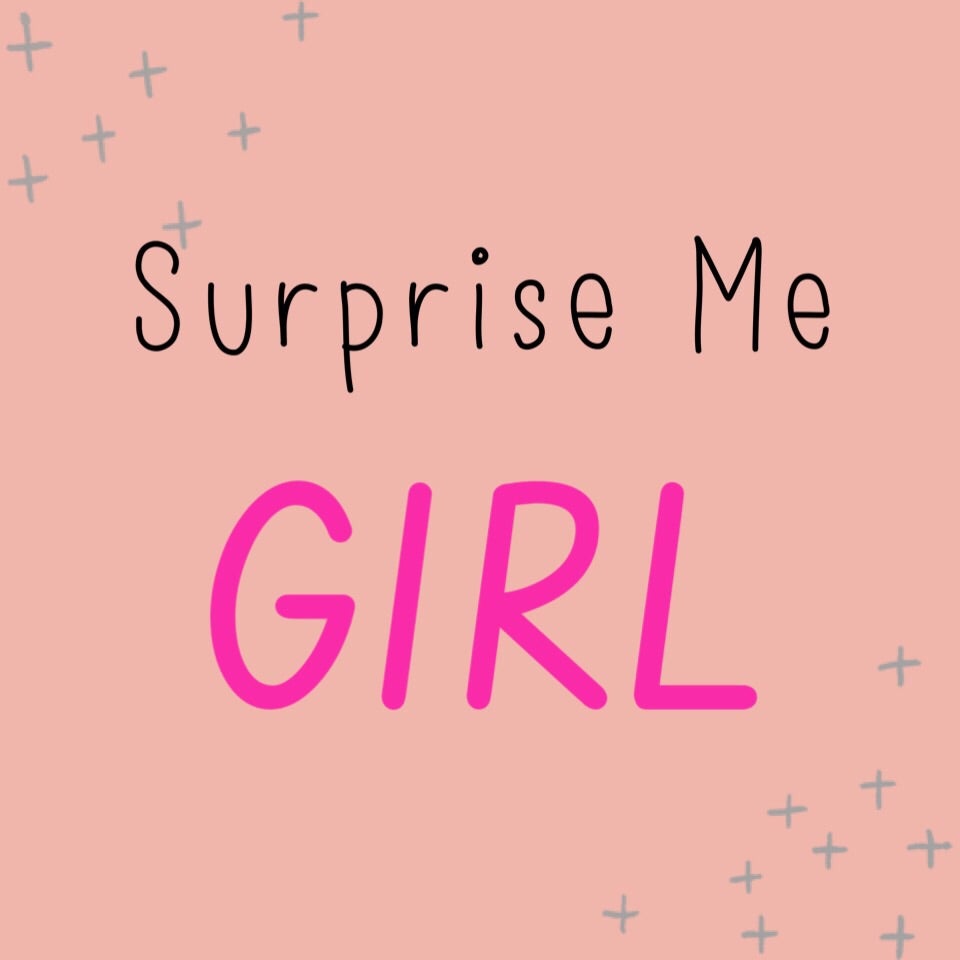 This listing is for a surprise pair for a GIRL.
These are a COMPLETE surprise- they can be a range from past releases, future releases, one of a kind and never released. They can be from various seasons. You have NO choice in what your getting. Please make sure your a true lover of surprises like we are! Please leave a note with any shoes you have of ours so that you dont get any doubles!
Super soft, lightweight and extra comfy for those sweet baby feet!
Made from a cotton outer and lined with a soft cotton flannel that's sure to keep those baby feet comfortable. Elastic ankle will keep the shoes on securely but comfortably.
Please note- fabric placement will vary!
Sizing:
Please measure your babes feet and choose size according to inches, not by months. Add 1/4-1/2" for wiggle and growing room to make sure they last awhile. And please note we are happy to make a size inbetween- just note that when purchasing.
Newborn 3.5"
0-3m 4"
3-6m 4.5"
6-12m 5" WILL BE MADE WITH RUBBER (INCLUDED IN PRICE)
12-18m 5.5 WILL BE MADE WITH RUBBER (INCLUDED IN PRICE)
18-24m 6" WILL BE MADE WITH RUBBER (INCLUDED IN PRICE)
2T 6.5" WILL BE MADE WITH RUBBER (INCLUDED IN PRICE)
3T 7" WILL BE MADE WITH RUBBER ( INCLUDED IN PRICE)
Sole options:
All sizes 3-6 and smaller will come with a faux suede sole, sizes 6-12 and larger will have our soft soled rubber.
Our soft rubberized sole is recommended for your advanced walker/runners as the material is very durable! This is a unique fabric that holds up strongly to wear, and performs excellent as a grip and non-skid shoe in both wet and dry condition and is heat resistant.
TO ADD RUBBER to smaller sizes please add the ADD RUBBER listing to your cart when checking out
PLEASE NOTE!!
We have a 3-4 WEEK turnaround, need sooner? Purchase rush order listing to get it shipped within 2-3 business days (if available)!
IS THE SIZE YOU NEED SOLD OUT?
Purchase any size and leave us a note at checkout with actual size needed-dont forget to leave the note! IF you purchased a size 3-6 or smaller but need a 6-12 or larger- you must purchase a rubber sole listing to go along with it.
Share